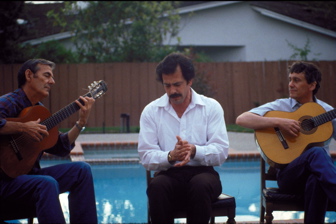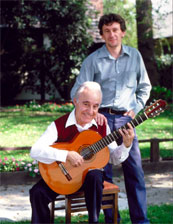 Welcome
Firstly, if you're wondering exactly who I am: I'm the Paul Magnussen who used to write for Guitar (which in 1984, in response to the appearance of an American magazine of the same name, changed it's own to Guitar International); and subsequently for Classical Guitar. I'm not the one who writes for Business Week.
So this website (which is still at the elementary stage and under construction, see below for a list of the latest additions) is about music generally, and specifically about fretted instruments and their associated music. There's a considerable amount of fiddle music, too.
As a start, I'm putting up some interviews I've done over the years with great guitarists, lutenists and other musicians, which are long out of print. In addition, you'll be able to find sheet music for many of the tunes and songs that I've transcribed over the years (just click on the tab for the kind of music you're interested in).
But another purpose of this site is to provide information about (and supplementary information to) my forthcoming book Flamenco for Guitarists (and other musicians), tentatively scheduled for 2020, which is the fruit of decades of research into the subject, including interviews with some of the greatest guitarists of the 20th century, and which you can find out more about here.
New in January 2020
• Folk: Section on The Halliard added, with a transcription of Tae the Weavers Gin Ye Go.
New in October 2019
• Folk: Nick Reynolds interview and discography added.
New in August 2019
• Flamenco: Photos of Stephen Hill's guitars added to interview.
• Classical Guitar: Spanish translation of John Williams interview added.
New in July 2019
• Stylesheet for printing added.
• Bluegrass/Oldtime: Discography added to John Herald interview
• Early: Barry Mason interview and discography added.
• Early: Anthony Rooley discography expanded.
• Classical Guitar: Carlos Barbosa-Lima interview and discography added
• Classical Guitar: Discography added to Alexandre Lagoya interview
• Classical Guitar: Wulfin Lieske interview added, with his transcription of a Schubert Minuet
• Classical Guitar: Vladimir Mikulka interview and discography added
• Folk: Johnstons transcriptions added
New in June 2019
Site created.